Thursday Classes
HVWCS Dance
Calendar
On The Fringe
Photos of Past events
---


---


Our mission is to bring the wonderful world of West Coast Swing Dance to as many people as possible in the Kingston/Greater Hudson Valley area. We strive to promote not only our own dances, but those in the Hudson Valley region.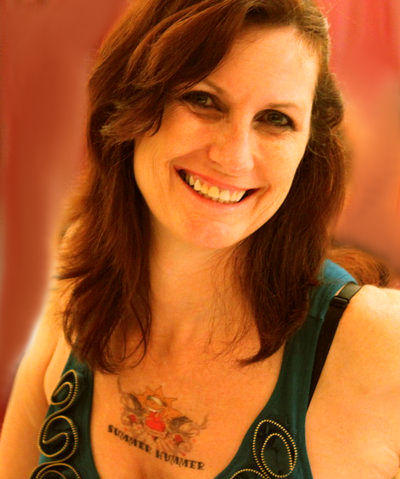 Pam Marshall (Founder) Pam created Hudson Valley WCS in 2008 in an effort to provide a venue for local dancers to expand their horizons through regular workshops and classes with Pros from around the country. Although she competes regularly at WCS weekends, she sees herself as "a social dancer who competes, rather than a competitor who social dances".

Pam teaches beginner and advanced basics classes at her Thursday dance and loves to see new dancers gain confidence and skills each week. "I don't teach what some would call Intermediate moves in my classes, because I feel that it is better to learn to do a simple move WELL, than to learn to do a move fancy move poorly. Those more advanced moves require precise timing and coordination that is hard to teach in a classroom setting with students of varying levels of understanding of the dance. I would rather use a move that will help to teach techniques that will make it easier for my students to grasp those more advanced moves when they are exposed to them in other workshops and venues".

Whenever possible, Pam takes private lessons with some of the top Professionals in the country, including US National Champion Robert Royston, and has attended the Mario Robau Jr. Intensive (in 2010), the Instructor Intensive at Bill Cameron's New Year's weekend (2013-14), and Robert Royston Intensive (in 2010, 2012 & 2014). "You never stop learning, and whenever I take a private, I not only improve my dancing, but I also learn something new about teaching dance", she says.

Outside of WCS, Pam is a Licensed Massage Therapist in Kingston, NY. Her training in this field helps her to understand the challenges that her students may have from old injuries and structural imbalances.

Private lessons are available by appointment.

You can contact Pam via e-mail at hudsonvalleywcs@yahoo.com or call her at (914) 475-0803.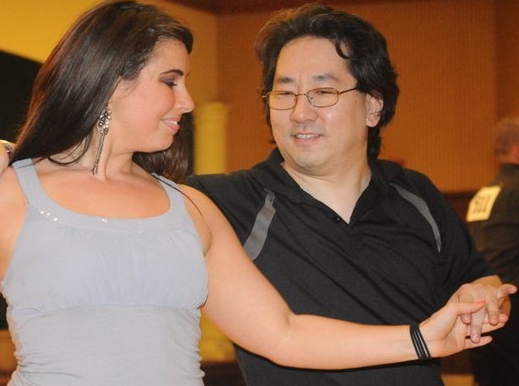 Jun Ogata (webmaster) Jun had an interest in dancing for a long time but never started dancing until a friend had asked him to be her partner in an intermediate ballroom dance class (w/o having taken a single dance class before) in 2004. Since then he has studied many forms of ballroom, especially enjoying East Coast Swing, Argentine Tango, and West Coast Swing. In the Summer of 2007, started seriously focusing on West Coast Swing. Unlike the other styles he learned, he felt West Coast Swing provided the potential for the most creativity within the dance and with the music that was being played.

Since then, he has attended numerous dance weekends (including several ballroom weekends), has done numerous private lessons, and has attended the Mario Robau Jr. Intensive (in 2010 & 2013), the Instructor Intensive at Bill Cameron's New Year's weekend (2013-14, 2014-15), and Robert Royston Intensive both as a leader and follower (in 2010 & 2012) as well his Mini-Intensives multiple times to help build his skills, and those around him.

He also tries to be a good social dancer (trying to give everyone in the room, the best dance he can), and was formally recognized for this in Ft. Lauterdale, when he went down to a dance weekend there (a virtual unknown in 2011) and was awarded the Social Dancer award.

Outside of WCS, Jun has studied Tae Kwon Do for over 20 years (achieving the black belt level) and was the head instructor of his own class for several years, and have been invited as the guest instructor at other locations. Even though Dancing and the Martial Arts are two different art forms, he finds that they both have some common ground, that is understanding the mechanics of moving one's body (or your partner's).

Also Jun, like Pam, has started focusing on studying Argentine Tango in 2013.

You can contact Jun via e-mail at black4ice@gmail.com.